At the March 1905 town meeting article 8 asked that the town elect a Board of Library Trustees and instruct the board to make application to the State Board of Library Commissioners for state aid. The Moretown Free Library opened with 124 books received from the state in response to the application for state aid.
A century later, the Moretown Memorial Library still serves this community. More information on our fascinating history can be found on our website.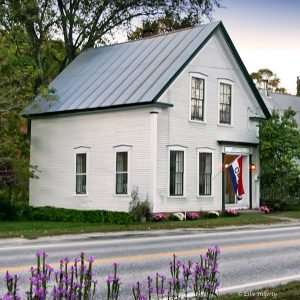 Details
Due to the Covid-19 virus concerns in our state and region, the library is closed and all in-person programs cancelled until further notice. We will offer curbside pick up of books and materials:
Tuesday: 2:00-6pm
Saturday: 10am-1pm
Please contact us via email or phone to choose your books and we can leave them bagged and ready to go on the front porch during one of those times. Returns should be made in the bookdrop at the original library as the first step in our seven day book quarantining process before they are re-shelved or circulated again.