The Mad River Valley Backcountry Coalition (MRVBC) is a newly formed Chapter of the Catamount Trail Association (CTA) focused on enhancing opportunities for wintertime backcountry recreation in and around the Mad River Valley. We are excited to work with the CTA, public land managers, and our local community to create a network of locally-supported winter backcountry trails and terrain while promoting environmental stewardship, mountain lands conservation, and backcountry safety.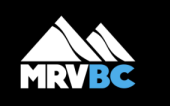 Get Involved
Support our efforts by becoming a MRVBC / CTA member!
MRVBC is a chapter of Catamount Trail Association (CTA), so you'll receive CTA benefits too.
An individual CTA membership is $40, or you can join as a family for $60.
Be sure to tag MRVBC as your local chapter, which ensures that we receive a portion of every membership dollar.
Thanks for the support!