The history of Warren is similar to many upland Vermont towns with early development focused on agriculture, timber cutting, and small water-powered industry. The Mad River Valley has several such towns but Warren had the most developed mill economy. The town was charted in 1789 to John Throop and 67 associates.
In the Warren Library there are books of photos taken by Katherine "Kit" Hartshorn depicting Warren as it started and its people of that era. Recently restored was the Blair Barn by members of Warren Historical Society depicting artifacts of the Warren and its history.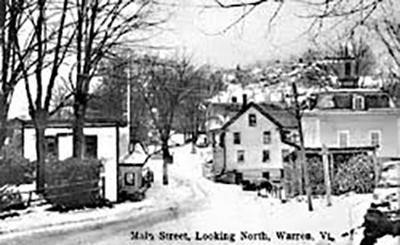 Contact
Board Members:
Rita Goss, Town Clerk
Leon Bruno, Historical Society Chair
Cindi Jones, Town Administrator/Waste Water Coordinator
Details
Check our website for details on how to join us and learn more about our fascinating local history.