The World's Most Beautiful Marathon!
Take it easy or take it tough…we have a race for every runner at any level.
You will be running through this extraordinary rural community on back and dirt roads, with breathtaking views of the Green Mountains, challenging rolling farmlands with tough climbs and descents, quaint villages, historic barns, covered bridges and fields of our famous Vermont cows!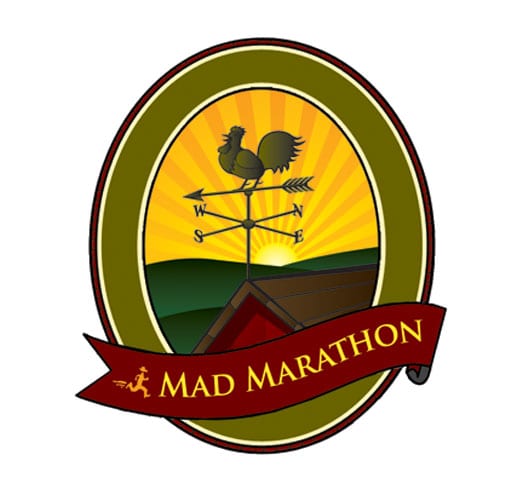 Contact
Race Director:             Dori Ingalls
Telephone:               (802) 363-9863
Email:   dori@madmarathon.com
Details
Held annually. Mad Marathon, Mad Half, Relay Teams and Mad Mile. Check our website for info on this year's marathon.