The Mad River Valley Community Fund is a non-profit organization established in 1989 to specifically respond to the needs of Mad River Valley residents.
The need for the Fund was first realized in May 1989 after a Valley resident suffering from a long-term illness was forced to admit to her friends that she was experiencing dire financial difficulty and in danger of losing her home. At that time, no public assistance program was available to address her needs. A fundraising effort was commenced and the response from the community was immediate and generous. During the weeks that followed it became apparent that other members of the community were similarly situated but either hesitated to make their plight a public concern or simply lacked the network of friends necessary to mount a fundraising effort on their behalf. The Mad River Valley Community Fund was founded to provide interim and confidential assistance to those residents of the community who need help but whose needs are not covered by existing assistance programs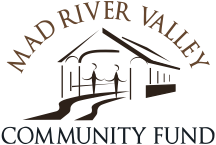 Contact
Project Manager – Rebecca Baruzzi
802-461-6241
rebecca@mrvcommunityfund.org
Any contribution you wish to make should be made payable to the Mad River Valley Community Fund, and sent to P.O. Box 353, Waitsfield, Vermont 05673, or click on the "Donate" button on our website.
Details
Any resident of the Mad River Valley in need of interim financial assistance, whose needs are not being served by established programs, is eligible to apply for and receive assistance in obtaining the necessities of life.
Remember, the Fund has limited resources, and needs your help to meet the needs of the community. In addition to individual contributions, the Fund welcomes the aid of Valley businesses and groups which might be interested in hosting events for the benefit of the Fund.